This Is The ONLY Stock in the USA that Mohnish Pabrai Owns
Two of the best investors of the past 30 years have served up a dirt cheap stock for us on a silver platter.
It sure saves a lot of hard work when you can just piggyback on the due diligence of the best stock pickers on the planet.
One of these great hedge fund managers has an astounding 25 percent of his portfolio invested in this stock – that is a high conviction bet!
For the other gentleman this company is the only U.S. listed stock that he currently owns.
When one of these hedge fund heavyweights makes a high conviction investment like this it is a mistake to not pay attention… when both are pounding the table on the exact same stock at the exact same time we are in no-brainer territory.
Better still the stock chart looks intriguing to me, as all the moving averages have converged – often the sign of a breakout – and the stock is above all its moving averages and the RSI has been steadily rising since last October, even as the stock fell into the Market low on Dec 24.
The Legend David Tepper Has 25 Percent Of His Portfolio Riding On This Stock
Over the last 20 years the hedge fund (Appaloosa Capital) run by David Tepper has generated annual returns of over 25 percent.
Yes you heard me correctly I said 25 percent for more than two decades – Tepper has gotten filthy rich and investors have too.
Tepper has gotten so rich that he went out and bought the NFL's Carolina Panthers.  My hobby is golf – his is a billion dollar football team!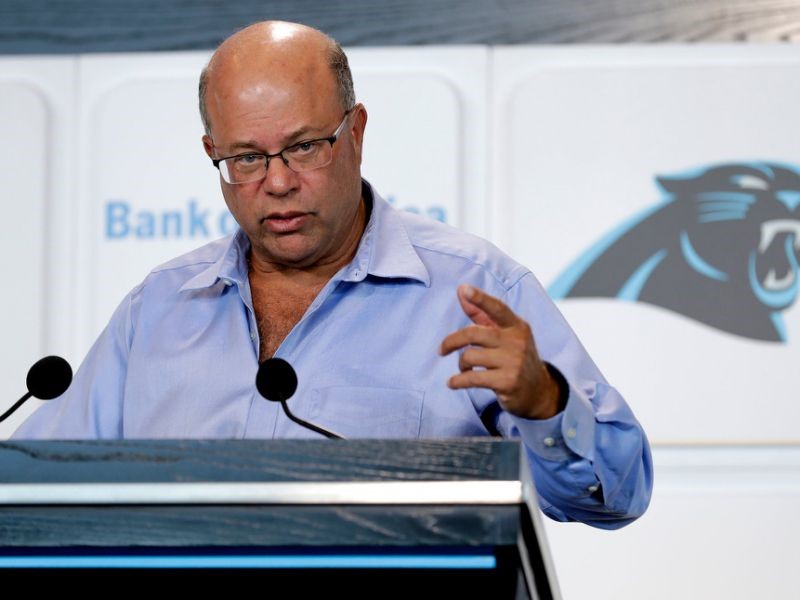 Given that he has spent more than 20 years building up a track record of 25 percent annualized returns – you can bet that Tepper having a quarter of his portfolio in just one stock means that he thinks it is some kind of killer opportunity.
It pretty much has to be….
It is no exaggeration to say that by putting 25 percent of his portfolio into one stock Tepper has bet his career on this investment.
Clearly Tepper doesn't think this is a huge winner, he knows it is.
Tepper Isn't Alone – This Is The Only U.S. Listed Stock Monish Pabrai Owns
Monish Pabrai has built up an investment track record over the last twenty years that is every bit as good as David Tepper's.
Since forming his fund in 2000 Pabrai's fund is up 776% versus only 184% for the S&P 500.  Pabrai has more than quadrupled the performance of the market – and remember 80 percent of funds don't even match the performance of the market.
What you also need to know about Pabrai is that he has created this incredible investment track record by being extremely picky.
He runs a really concentrated portfolio, usually holding less than ten positions much like his mentor Warren Buffett.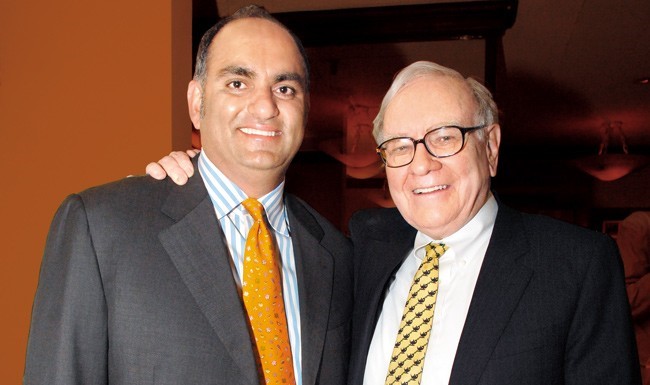 As I mentioned, today Pabrai owns exactly one U.S. listed stock – the exact same stock Tepper has 25 percent of his portfolio invested in.
How could we ever ask for a bigger buy sign than that?
The Stock – Dirt Cheap, And A Very Bright Future
The company that both of these gentleman are so bullish on is Micron Technology (MU:NASD). Micron is a world class global semiconductor business that manufactures high-performance memory chips.
Memory chips are semiconductor devices used as internal storage areas within a computer. Computer memory refers to the storage of programs or data on a temporary or permanent basis.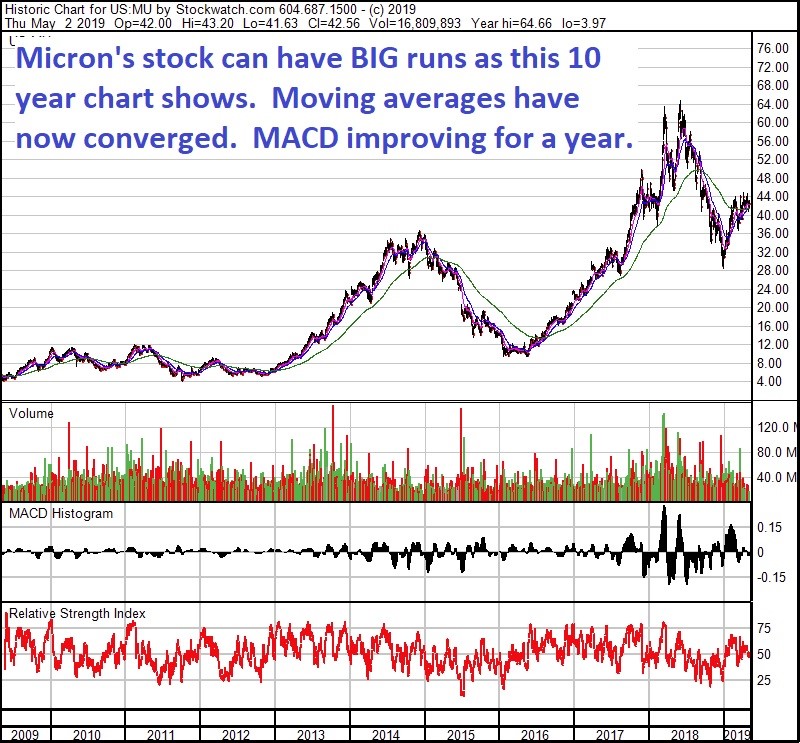 According to Tepper the bullish cash for Micron is this:
Bullish Point #1 – The long term demand picture for microchips is extremely bullish.  Growth in technologies like cloud computing, smart cars, smart communities and artificial intelligence make that an absolute certainty.
The Internet of Things is going to be a game changer for the entire world and Micron is a huge beneficiary of that.  There are going to be literally billions and billions of connected devices creating data in the years ahead and that data needs to be stored.
You have probably heard many times now that going forward the most valuable commodity in the world will be data.
Without the storage, the data is useless.  Micron provides that storage.
The demand for data storage is going to be strong for years and years.  Tepper sees this and wants to own Micron going into that trend.
Bullish Point #2 – Management has committed to returning a massive amount of cash to shareholders.  The current approved share repurchase plan is $10 billion and management committed to returning at least 50 percent of free cash flow to shareholders every year starting in 2019.
Like all great investors Tepper and Pabrai focus on companies that produce large amounts of free cash flow.  That is Micron.  It  not only produces HUGE free cash flow, it has committed to returning it to shareholders.
Bullish Point #3 – Micron's valuation is dirt, dirt cheap currently trading at 3.6 times 2018 earnings.  That by itself is attractive and combined with the aggressive repurchase plan is doubly so.
This company will not just be repurchasing shares – it will be doing so at a heavily discounted price.  That is extremely accretive for remaining long term shareholders.
Obviously when a company of this size trades at a PE ratio under 4 times it is because the market is negative on the business.  The market views memory chip inventory levels as high and the industry heading towards a down cycle.
That might be true but….
At 3.6 times earnings any down-cycle in demand is more than priced in. Even if earnings are cut in half the company would still trade at only 7.2 times earnings versus almost 20 times earnings for the overall market.
You can read all kinds of bullish AND bearish commentary on Micron in sell-side research and at SeekingAlpha.  I tend to trust The Smartest Guys On The Street—Tepper and Pabrai.
When you wrap everything together you have a dirt cheap valuation, a business generating huge free cash
flow (even as memory prices go into the trough of their business cycle now!) and two of the most successful (and picky) investors making heavy bets on the stock.
I will revisit this stock one year from now.